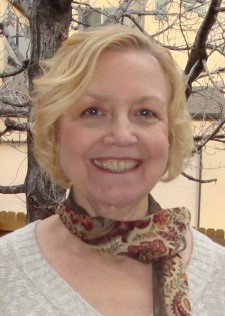 Phyllis Lundy combines diverse general management and human resources experience with more than 30 years as a trainer, facilitator, and consultant. She has a BS in Psychology and is a qualified instructor for the Myers-Briggs Type Indicator, The Center for Creative Leadership's Benchmarks 360 assessment, and the ChangeWorks Leading Change and Change Resiliency programs. Formerly a trainer for The Graduate School of the USDA, she is a recipient of their Faculty Excellence award. She is the author of a book on career and other life transitions titled You Have the Answers! Discovering Your True Life Path One Question at a Time. Phyllis's experience includes positions as Director and Vice President of Human Resources in both the public and private sectors. Since moving to Colorado in 1995, she has specialized in conducting training and provided coaching, strategic planning, process improvement, and team building programs for state and local government, including many Colorado cities and counties, as well as non-profit and private organizations.
---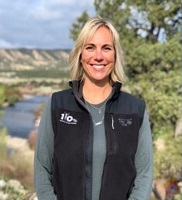 Farrel Buller has more than 20 years' experience in progressively responsible leadership roles. During her career, she has focused on achieving results for leaders and their teams, successfully leading organizations of over 500 employees, with budgets of up to $80M, as well as smaller organizations and teams. As a graduate of the University of Northern Colorado in Therapeutic Recreation and as a former Parks and Recreation Director and City Manager, Farrell embraced her passion for serving others. Farrell is the recipient of several awards and was extended the opportunity to attend the Altruism Institute and Agents of Change symposiums. Farrell received her International Coaching Federation certificate and is a Certified Professional Co-Active Coach, Lego Serious Play facilitator, Team Coach, and Group Coach. She has worked with more than 80 public and private organizations in 25 states in the past 24 months, successfully leading them to attain their goals. In fall of 2022, she conducted a series of 12-week leadership-intensive and director-level courses for six different organizations.
---
Larry Prochazka, Ed.D., has been in the education and training field for over 15 years, teaching courses in leadership, creativity, and group dynamics in university, corporate, and government settings. As a wilderness instructor, he has led five-week trips teaching leadership and team building skills to participants. Larry specializes in helping teams and team leaders improve their accountability and productivity by increasing their capability to communicate, listen, connect, and be creative. Some of the organizations Larry has worked with as a trainer and facilitator include Microsoft, The FBI, The Colorado Department of Transportation, The Denver Water Board, and the United States Air Force Academy. Larry received his Doctorate of Education from the University of Utah.
---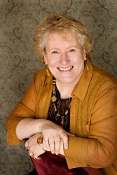 Deborah Westcott, MSW, PCC, has a coaching certificate as a Professional Certified Coach as well as a Master's Degree in Clinical Social Work. Certified in two Social and Emotional Intelligence assessments, she has worked as an educator, coach, consultant, and psychotherapist for more than 30 years. In addition to her coaching and consulting work, Deb has taught at Colorado State University and has served on many Colorado non-profit boards and commissions. A dynamic trainer and facilitator, Deb specializes in teaching transformational leadership, coaching and mentoring skills, emotional intelligence, self-esteem, empowerment, and assertive and effective communication. Clients who have been coached by Deb are more confident and self assured, have received promotions, attained higher salaries, advanced their careers, and have a higher level of satisfaction at their jobs.
---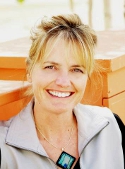 Kriss Wittmann, graphic recorder, has 15 years of experience in higher education and corporate training. Kriss has provided training and leadership to universities in the U.S. and in Great Britain to organizations such as The U.S. Postal Service, ADT Security Systems, and Sprint PCS. As a graphic recorder, Kriss teams with our facilitators to provide an illustrated and accelerated learning experience for workshop participants, as well as a take-away map that visually reminds participants of the training or teambuilding experience and learning. Kriss' background includes positions as Southwest Region Training Supervisor for Sprint PCS and Ropes Course Facilitator for Colorado State University. She has illustrated and recorded for numerous organizations including internationally for the United Nations. She holds a BA in Communication Arts and a Masters degree in Higher Education from Colorado State University.